This might challenge Dunbar's Law, but I say let's go for it…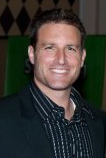 I've been thinking about doing a Speed-Networking night for about a year now. You know, like Speed-Dating, only replace the "find someone to date" part with "find people to do business with."
This event is meant to be a casual networking mixer of sorts with a twist of fun and games. It's going to be really fun but also a great way to meet more people and find (many) compatible business matches!
A quick sidebar note on the name, "2 Minutes in Heaven." It's a play on words because in the first half of the night you'll have about 2 minutes with each person and a score card to make notes about people you want to spend more time with during the second half of the night.
I'm also a fan of things that make me laugh. Some people say I have a serious-looking face but I love joking around and dismissing unnecessary formalities where possible. There's a funny video that still cracks me up no matter how many times I watch it. It's called "Business Time" and also proves without a doubt that Wednesday's are the best days for business (BTW, yes this event is on Wednesday night). After you Register, watch the video below.
*Early-Bird Registration:
$10

(or

$20

after 9/15)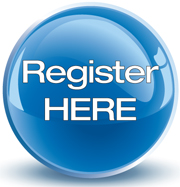 When:
Wednesday, Sept. 22nd 7:00-9:30pm
Where:
6 Park Grill, 17900 Jamboree Rd., Irvine, CA, 92614
Who:
You and your friends, colleagues, significant other etc…
You're not going to want to miss this…
*Prices and event dates are subject to change, no refunds. Linked Orange County is a 1 Goodbrain Company and has the right to take really good care of you if anything unforeseen should happen as long as you are nice. All Rights Reserved, 1 Goodbrain Company 2010.
Did you enjoy this post? Make sure you become a member to receive free updates! Click here to sign up.