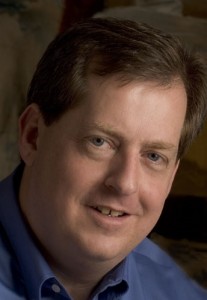 I had the privilege of  sitting down for an interview with best-selling author John Jantsch who wrote the iconic marketing book for small businesses, Duct Tape Marketing. It is no small feat to replicate the magic of Duct Tape Marketing, but somehow John has managed to do it in his new book, Referral Engine.
As you watch this video interview about Referral Engine, Jantsch not only has a way of simplifying complex marketing principles for small biz markers to grasp and apply, but also takes a common sense approach combined with a systematic process that provides a road map to success.
Enjoy this interview split into bite-size portions for your consumption and pleasure!
[Part 2]

[Part 3]

[Part 4]

[Part 5]

[Part 6]

Did you enjoy this post? Make sure you become a member to receive free updates! Click here to sign up.