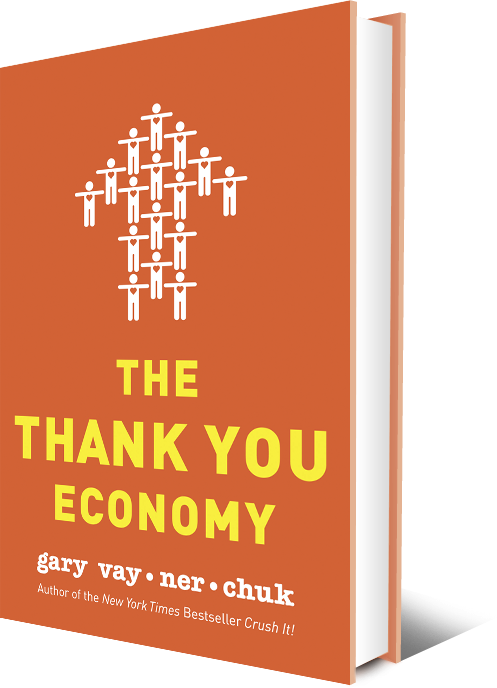 What:

Networking + Expert Business Instruction

You'll meet some of the top talent in Orange County and learn how to get the biggest returns from caring about your customers the most…Hear it straight from one of the country's foremost experts on the subject, author Gary Vaynerchuk, who we're flying in for one night only for this private event.
When:

Wednesday May 18th, 7:00-9:30pm
Where:

Gothic Moon Studios

535 West Palm Avenue
Orange, CA 92868
Who:

Ideal for any business owner, PR, marketing or advertising person tasked with selling a product or service.

Bring friends, colleagues, or bring a date or networking wingman…We welcome new folks and anyone who would like to attend and check out our community. Each guest attending must register.
Why:

Because…
1. You want to find more leads and eventually customers…
2. You want to get top quality expert instruction for the best possible value…
3. You want to connect with top talent…
4. You want to meet decision-makers and hiring managers to trade up your current career…
5. You want to find investment money for your great idea…
6. You [fill in the blank]…

Agenda 7:00-7:30 pm-General & VIP reception and networking

7:30 pm — Welcome
7:35-8:45pm Gary V keynote

8:45-9:30 pm more networking
*Linked OC is a 1 Goodbrain Company. Please note that you'll see 1 Goodbrain Company on your credit card statement and receipt.

Special Thanks to our Partners and Sponsors: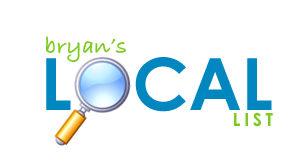 Sponsorship Opportunities:
Wanna be a sponsor? Contact Bryan Elliott at: 1goodbrain@gmail.com or call for questions- Tel. (714) 318-6086
More about Gary…
Gary Vaynerchuk is a New York Times bestselling author and American businessman who was born in Belarus and immigrated to the United States as a young child. Gary's entrepreneurial instincts took over at a young age, when he owned a franchise of neighborhood lemonade stands and made $1,000 a weekend selling baseball cards. Much to his dismay, his father Sasha pulled Gary into the family business, a local liquor store called Shopper's Discount Liquors. Before long, Gary recognized that consumers collected rare wines just like people collected baseball cards, and he was off to the races. Gary transformed himself into a wine expert, rebranded the store as Wine Library, launched a retail website in 1997, and by 2008 he had raised annual revenue from $4 million to $60 million. In 2006 Gary achieved one of his life-long goals when he was caricatured on the front page of the Wall Street Journal in an article about online wine sales.
In February of 2006, Gary launched Wine Library TV, a daily video blog about wine. With the tag line "changing the wine world," the show offered an unpretentious approach to an historically stuffy subject. As the audience grew and word spread of his informal and unorthodox approach to wine, Gary made numerous national television appearances as a wine expert, including spots on Late Night with Conan O'Brien, The Ellen Degeneres Show, The Today Show, Nightline, and Mad Money with Jim Cramer. In 2009, Gary was recognized as "Innovator of the Year" by Wine Enthusiast magazine, and as part of Decanter magazine's prestigious "Power List" of the most influential figures in the industry. Wine Library TV garners 90,000 daily viewers and has now surpassed 800 episodes, featuring celebrity guests including hockey legend Wayne Gretzky, Travel Channel star Samantha Brown, Food Network host Ingrid Hoffmann, rock star Maynard James Keenan, Digg.com founder Kevin Rose, and esteemed wine critics Jancis Robinson and Daniel Rogov.
While developing the audience for Wine Library TV, Gary eschewed the traditional media tools he had relied on when building the retail store, turning instead to the social web. Gary joined the online conversation by becoming an active member of blogs and forums, and then proceeded to utilize web 2.0 tools such as Facebook and Twitter to connect with consumers online. The business world took note of Gary's approach, and before long he was being invited to speak at conferences and corporations around the world.
Gary launched a second blog, garyvaynerchuk.com, where he dispenses business advice and comments on emerging technologies and cultural trends. As his following grew online, Gary became one of the first to reach Facebook's friend limit and accumulated more than 800,000 followers on Twitter. Gary's first business book, entitled Crush It! Why Now is the Time to Cash in on your Passion, was released in the Fall of 2009 and debuted as a New York Times and Wall Street Journal bestseller. Gary proceeded to make tv appearances as a social media expert and business consultant on programs including CNN Your $$$$, Fox Business's Your Money Your Questions, and The Big Idea with Donny Deutsch.
Did you enjoy this post? Make sure you become a member to receive free updates! Click here to sign up.