Happy New Year!
I'm really excited about 2010, and to share some of the BIG things we've got planned for you. This year I've chosen a theme: "Oh the Places You'll Go" inspired by one of my favorite Dr. Seuss books by the same title. I'm a kid at heart who is still very active in action sports (just a little more cautious now) and I try to find fun in just about everything I do-including work.
To me, the theme "Oh the Places You'll Go" has a double meaning that's both literal and figurative. Last year as a direct result of being associated with the our community I was honored to "go" and speak at major social media conferences like the Inbound Marketing Summit, BlogWorld Expo, Gravity Summit and others about my work as a consultant in brand, web and social media strategy. I was also surprised to find out that I was featured in the New York Times Best Seller, Trust Agents (pg. 251) by someone I really respect as a social media expert and guru, Chris Brogan.
Over the last year I've heard from many of you about your success stories of collaboration, cross promotion, connections and more. The collective talent in this community is amazing. "Oh the Places You'll Go" is a feeling that together we can do great things; that being connected to so many incredible people will help your brand or career "go places." I would encourage you to stay plugged in to this powerful network of resources and opportunities.
Our Network has grown to more than 3,000 members and we continue to add great people everyday.
Sponsorship opportunities in many forms including sponsored posts and conversations, event sponsorship etc will also continue this year for those who want to reach our special niche members. "Oh the Places You'll Go" in 2010…
Feel free to contact me directly if you have questions or want to know about sponsorship. I wish you much continued success!
-Bryan Elliott, Founder, Linked OC
a
Member Spotlight…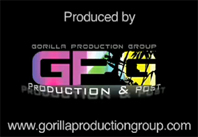 This Member Spotlight is on Gorilla Production Group. [Disclosure: GPG sponsors a lot of my video production and editing. Here's some of our recent projects together...]
Paul George is the owner at GPG and I have been really impressed with him and his team. They are super professional and competitively priced. They will march through deep powder or camp on the beaches to get the best shots for you. The stuff we've done doesn't even scratch the surface of what they're capable of doing. They do amazing HD video work and editing as well as trade show booths, displays and other things. I highly recommend checking them out. I've included a link to their site.
a
Member Spotlight…

This Member Spotlight is on Email Marketing Solutions company Blue Sky Factory. I met BSF CEO, Greg Cangialosi and his awesome team at BlogWorld in Las Vegas last year. To be honest, I had no idea who they were but knew several people who used them:Gary Vaynerchuk , Brogan and a bunch of other social media geeks. The SoCal Action Sports community had grown far beyond what my Gmail and web host list server could handle so I started talking to Greg. When I saw what the solutions included I was blown away at the technology and analytics. But in the end, I actually decided to go with Blue Sky because the people are so cool. I can call them up and get a live person on the phone to walk me thru something if needs be and they are on it. [Disclosure: Things have worked out so well that BSF now sponsors my email solutions].
a
Member Spotlight…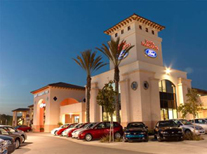 This Member Spotlight is on local Ford dealership, Santa Margarita Ford. I do a lot of driving for work and fun. And my Ford truck is especially useful when I drive to the snow. I have 2 vehicles, a small gas-friendly commuter car and a Lincoln Navigator to haul the kids, their friends and our toys: snowboards, surfboards mountain bikes, gear etc. The truck was way overdue for a check up and after driving past the Ford guys a bunch of times doing other stuff I brought the truck in for service. I have had bad experiences before at dealerships. In fact, I hate dealerships because I always feel like I'm being ripped off. And all the guys on the lot are so cheesy with their fakes smiles.
I reluctantly went to the service desk and was surprised to be treated really well by this guy named Travis. Keep in mind, my Navigator is about 9 years old now and I was unshaven, wearing shorts, tee and flip flops like I just rolled out of bed. I didn't look like the kind of customer who's gonna drop another $50k to upgrade to the latest Navigator anytime soon, know what I mean? But the dude treated me like a king. Long story short, I had such a good experience and felt like I could trust them that I had them overhaul the truck and pimp it out. This is a great example of winning customers over with great service so I wanted tell this story. [Disclosure: Since then we've talked about what I do in social media and I've given them some pointers, I invited them to join the community and they continue to hook me up--and want to hook up other SoCal Action Sports Network members.] If you go, talk to Robin or Mike they are cool.
Did you enjoy this post? Make sure you become a member to receive free updates! Click here to sign up.