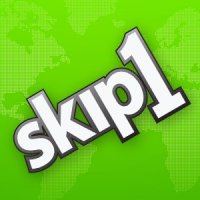 I had the pleasure of having Skip1 at our event last week and we did some fun PSA style recordings. If you don't know about Skip1, They will tell you….
"It's quite simple really: we're asking people like you to skip 1 thing for 1 day - a coffee, a pack of gum, that magazine at the checkout stand, a car wash, a haircut, a manicure, a cab fare - take the money you would have spent on those things and donate instead to Skip1.org. Public donations go to the acquisition and distribution of food and water projects worldwide. It's that simple. So donate now."
Here's the video

Did you enjoy this post? Make sure you become a member to receive free updates! Click here to sign up.