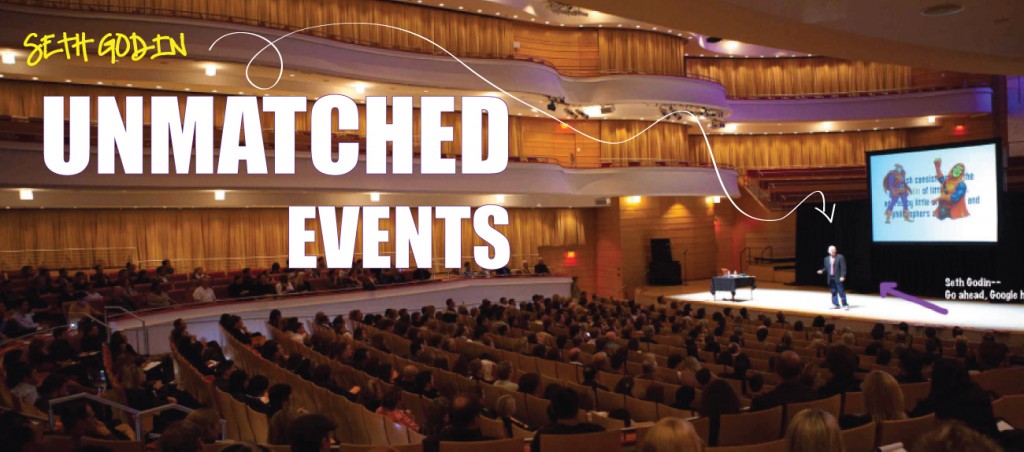 Jan. 16th, "To Sell is Human: The Surprising Truth About Moving Others" featuring best-selling author Daniel Pink
Feb. 20th, "Building an Online Business Empire: How to grow a list, get leads and turn into sales and loyal repeat customers" featuring pro athlete-turned entrepreneur, author, Forbes contributor and angel investor Lewis Howes.
Mar. 15th, featured keynote: "The Icarus Deception" with the Godfather of modern marketing, icon, best-selling author of more than a dozen books…the incomparable, Seth Godin.
Apr. 10th, "Social Triggers: What Moves People" featuring pro blogger /podcaster and entrepreneur Derek Halpern
May 1st,  "WTF: What's the Future of Business" featuring Silicon Valley PR and marketing expert, principle at the Altimeter Group and best-selling author Brian Solis.
June 19th, "Amazing Things Will Happen: A Real-World Guide on Achieving Success and Happiness " featuring best-selling author of Content Rules and Boston-based marketing expert C.C. Chapman.
Jul. 11th, "The New Rules of Marketing & PR" featuring bestselling author David Meerman Scott
Aug. 14th, Speed Networking OC Join us for a fun night of unconventional style networking and practice your elevator pitch!

Sep. 18th, Event to be announced.
Oct. 16th, Event to be announced.
Nov. 13th, Event to be announced.
*Dates and speakers are subject to change without notice.